List of products by brand Mimi Desir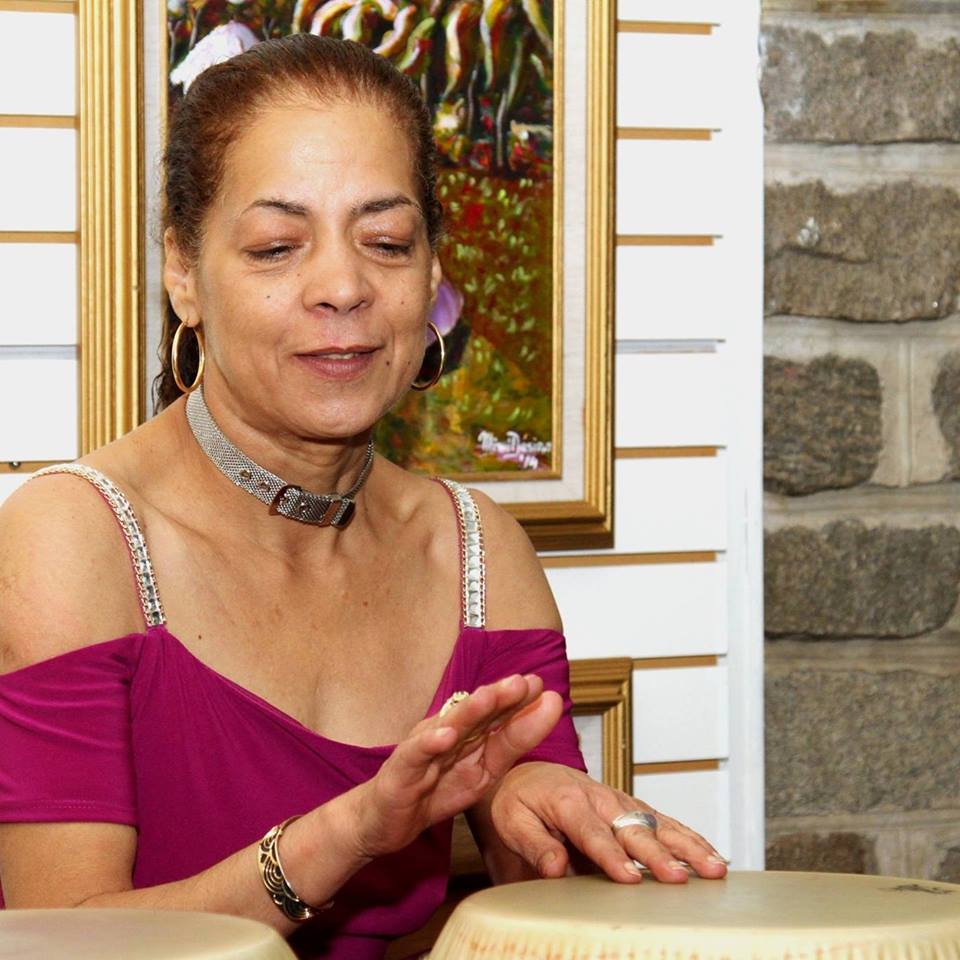 Mimi Desir (Myrlene Legendre Desir) "Nature and Mimi" Out of those great and intence memories of my childhood, the historical value of what I know for real, the screaming colors of nature itself, and the diversity inside my small little world I draw out continuously and display what scream and eager to come out. The Colors can clash at time to bring out the contradictions that so many of us ignore. The Character at time do not seem to fit either the panorama.
Born in Haiti, with an Haitian mother and a Canadian father, my childhood was exposed to a wide diversity in contradiction to the other children and that created in me a wealth of information. I migrated in the United States in 1985 and started a regular life by integrating myself in going to school to learn English and then further my education. I am a resident of Attleboro and occupy my time with art and teaching art which is creating an intersting beehive of activities and outcome and the latest one is Art From Heart. I also collaborate with several organizations and groups that are related to art. The group HAAM with the artists and The Brockton Arts Center. I enjoy doing art and crafts with the Elderly which is reminding me the importance of each age group.
I have done many solo and group exhibits in the Boston area and my work is sold to businesses and idividual in the U.S. And Canada and off course Haiti. I have been annotated in two books: The Migrating Colors and Presence Feminine Dans L'Art Haitien (French version only).
I have also received in January 2018 an Official Citation from the State Senate of the Commonwealth of Massachusetts for my commitment to Support Haitian art and supporting the Haitian artists. Visual Art is therapy for my mind and also way to connect with others. What words cannot express I found it in the colors. More of my work can be seen 24/7 at www.insightartgallery.net and I am reachable at 774-219-6429