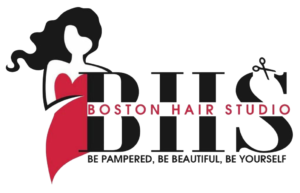 FOR IMMEDIATE RELEASE
For more information, please contact:
Boston Hair Studio
937 N. Main Street, Randolph, MA 02368
www.bostonhairstudio.com
contact@bostonhairstudio.com
857.753.7064 617-596-2223
Local Salon Starts Program to Support Local Schoolchildren with Career-Readiness,
Confidence, and Academic Success
(RANDOLPH, MA) – Boston Hair Studio, a Randolph-based hair salon, recently started a partnership with Randolph Middle High School to inspire local students to achieve academic success, build confidence, and develop important, career-readiness skills.

First, the locally-owned hair salon has started a career-readiness program, where the local students visit the salon and engage in a career-specific experience. They have the opportunity to learn beautician skills, like braiding, but also common business practices, like keeping a salon
clean, providing exceptional customer service, and managing client schedules. At the end of the learning experience, students are presented with a certificate of completion and are eligible for summer jobs at Boston Hair Studio.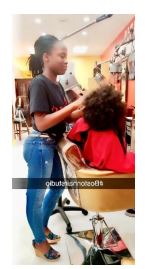 Beyond providing vocational skills, Boston Hair Studio also seeks to reward both high-achieving students and teachers. The school names a teacher of the month, and a top student of each semester—who will all be granted a free hair service. By rewarding those that continue to give back to the students—as well as the student that shows exceptional promise—Boston Hair Studio hopes to continue to inspire academic excellence.
According to The Wall Street Journal and The Huffington Post, the United States has one of the highest rates of high school dropouts, compared to other developed countries; additionally, the majority of those who drop out come from minoritized identities, like Latin, African American, or disabled individuals. Unfortunately, these only further impacts students' ability to be successful later in life—as a high school diploma can significantly impact job opportunities and earning potential.
Nadege M. Guillomaitre, master hairstylist at Boston Hair Studio, said, "The main purpose of this program is to give back to the community. The program will help students add skills to their repertoire, and will hopefully inspire them to stay in school, excel academically, and stay away  from street culture." Working with the local principal, Weekes Cindy, both Nadege and Evenflow Guillomaitre, the owner, hope to keep positively impacting their community, inspiring students towards greatness…and giving others the fashionable and confidence-boosting hairstyles they deserve!
###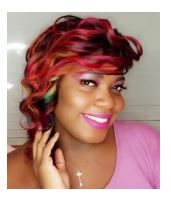 Nadege M. Guillomaitre, known as Nadege Creation, has been passionate about the beauty industry since her childhood and has turned that passion into her life's work. She currently serves as the master hairstylist at Boston Hair Studio. With haircare and beauty experience of more than 18 years, Nadege specializes in multi-ethnic hair—with a particular emphasis on hair extensions, weavers, press and curls, cuts, perms, and coloring services—and always seeks to remain education on everchanging beauty trends. Outside of work, Nadege is a dedicated mother to her three children, a loving wife, and a passionate entrepreneur.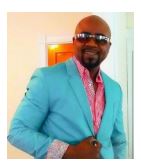 Evenold Guillomaitre, known as Evenflow, is the owner of Boston Hair Studio. He earned his master degree in Business Management from New York University – Stern School of Business; after school, Evenflow has accumulated more than 15 years of experience in the financial industry. Beyond his more formal endeavors, he has also the CEO of G Management Group, LLC, where he serves as an agent for talent individuals in the entertainment world and a producer for several projects.
To learn more about Nadege M. Guillomaitre, Evenflow Guillomaitre, or Boston Hair Studio, please visit www.bostonhairstudio.com.