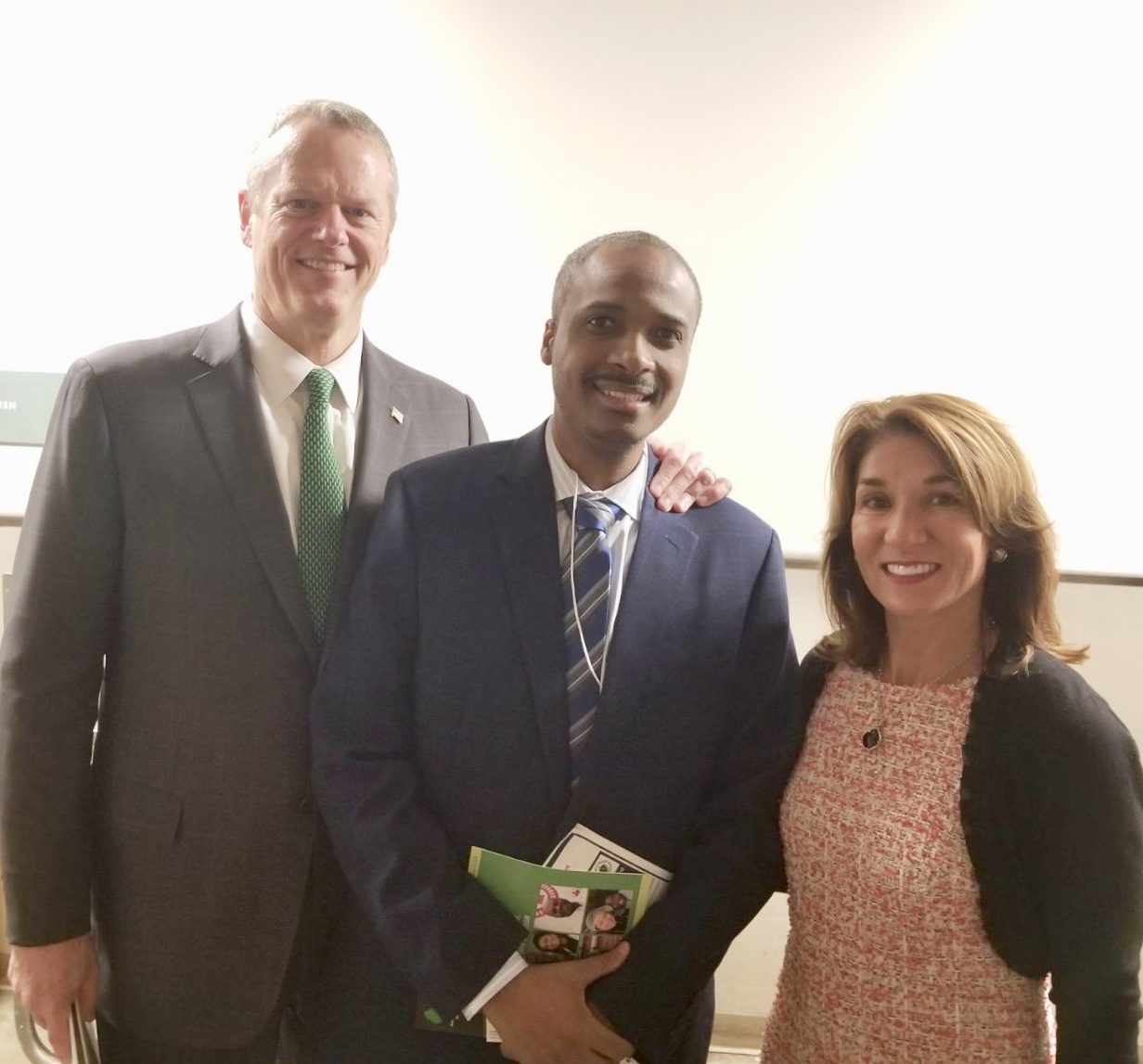 It was a pleasure and an honor to join Governor Charlie Baker, Lieutenant Governor Karyn Polito and Secretary Jay Ash at the 2018 Economic Development Summit this morning, as the Haitian American Business Expo, Inc. is celebrating its two year anniversary.
---
THANK YOU NOTE
We would like to take this opportunity to thank our partners for the successes that our organization has achieved over the past year. Today marks our Second Year Anniversary. It is a pleasure for us to announce that the Haitian American Business Expo, Inc. has officially changed its name to the "U.S. Haitian Chamber of Commerce, Inc." We will continue to operate under both names until further notice.
Our goal has been and will always be to help the businesses that we serve in the Haitian community succeed. Although we are extremely proud of what we have been able to accomplish thus far with and for the community that we serve, we do realize that our work has only just begun. This second year anniversary is a testament to our chamber's commitment to continued innovation, and inter-professional collaboration that strive to harness both the power of our consumers and businesses in the Haitian Community. Some of the initiatives that we have taken and the projects that we have executed throughout the past year include, but are not limited to many new partnerships and business relationships that we have established. We have conducted and hosted various workshops. We launched a meet and greet program where community leaders and elected officials have the opportunity to network with businesses and professionals within their jurisdiction and neighboring communities. Many more businesses have joined our organization as members. We continue to provide free technical assistance and referrals to our member businesses.
We would also like to take this opportunity to thank you for your continued support for what the Haitian American Business Expo stands for, and look forward to continuing to do our best to remain a vital resource for both consumers and businesses in the Haitian community throughout the State of Massachusetts.
On a separate note, you are cordially invited to our next event, the Second Annual Haitian American Business Expo and Job Fair, which will take place on June 2nd 12pm to 6pm at the Reggie Lewis Center located at 1350 Tremont Street Roxbury, MA. We look forward to seeing you there!
Hans Patrick Domercant
Haitian American Business Expo, Inc. /
U.S. Haitian Chamber of Commerce, Inc.
President