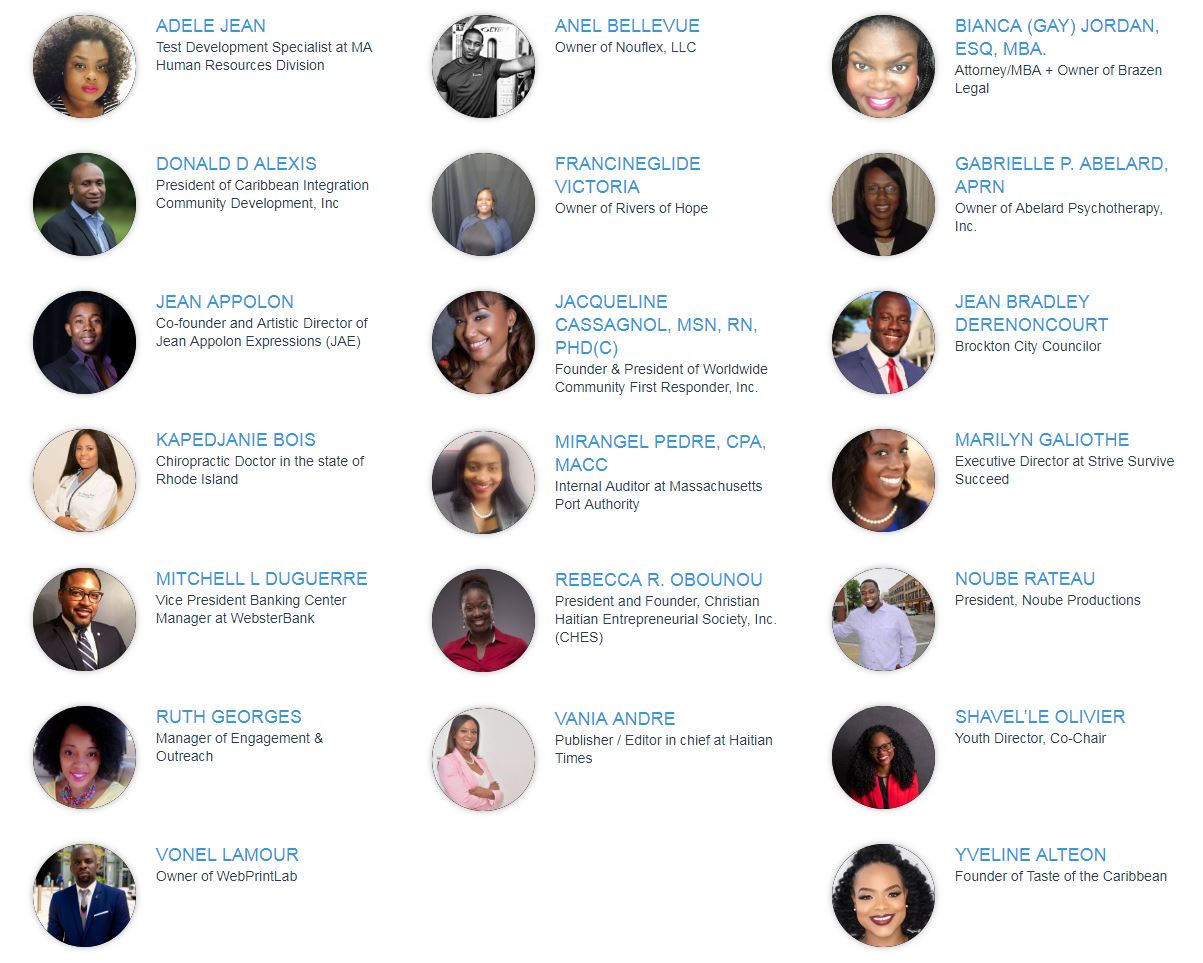 The U.S. Haitian Chamber of Commerce / Haitian American Business Expo, Inc. is pleased to announce the 20 finalists for the 2019 Haitian American Young Professional Awards.
The Haitian American Young Professional Awards have been created to honor and recognize young professionals under the age of 45 who continually demonstrate outstanding leadership, exemplary professional accomplishments and commitment to their communities.
The winners will be announced on Saturday, March 16, 2019 at the Haitian American Young Professional Awards Gala and Benefit Dinner at the Lantana in Randolph, MA. The event brings together both young and established professionals for discussions about leadership trends in the Haitian business community.
Please join us on March 16, 2019 as we celebrate the outstanding young professionals in the Haitian community.
The event will be hosted by Brockton City Councilor At-Large, Jean Bradley Derenoncourt and Wanda Tima.