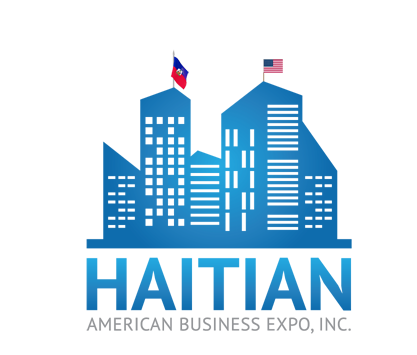 Mission:
The Mission of the Haitian American Business Expo, Inc.("HAB Expo") is to promote and assist Haitian American businesses by creating a platform where they can showcase their services to the communities in Massachusetts. The Haitian American Business Expo will work closely with profit and non-profit local businesses as well as the local and State Government. The Haitian American Business Expo shall serve as a business resource, a business directory database for the Haitian community in Massachusetts. The HAB Expo will educate, inform and encourage residents to pledge to shop, dine and spend their money on local Haitian American Businesses.
The Haitian American Business Expo, Inc. / U.S. Haitian Chamber of Commerce, Inc. is a 501(c)(6) tax-exempt organization under the Internal Revenue Code. IRC Section 501(c)(6) is reserved for business leagues, chambers of commerce, boards of trade, or other similar organizations.
Additional resources from the IRS:
---
Program and Activities
Online Business Directory:
The HAB Expo's business directory website and mobile app will enable Haitian American businesses to showcase their services to Massachusetts residents free of charge.
This unprecedented exposure will afford Haitian small businesses a path to exponential growth and an avenue to make positive contributions to the community's economic health. Moreover, it will serve as a catalyst that will jolt business owners to organize around joint collaborations for reaching more customers and attract outside investments.

---
Haitian American Annual Business Expo and Job Fair:
The HAB Expo will organize an annual business expo event to provide a platform for local businesses to showcase their services live to the public. This event will also provides great educational workshops to potential and existing businesses. These workshops will cover topics such as business start up, marketing, labor laws, business taxes, building a website, customer service and more.
This event will be free and open to the general public. The Business Expo will provide excellent networking opportunities, and it will be a great way to meet potential clients.
---
Technical Assistance for Local Haitian Micro enterprises:
The HAB Expo has been providing technical assistance to local Haitian businesses.
–Business
 Plan
 Preparation and Review
Business owners 
often
 need
 individual
 help 
to
 prepare or work
out
 specific
 aspects
 of
 their
 business
 plans.
-Loan
 Applications
We have been helping local Haitian business owners 
prepare 
loan
 applications (for
 their 
own 
or
 other
 finance 
products).
-Technology 
Services
We have been helping local Haitian entrepreneurs or business owners enhance
 their technology
 capabilities 
including
 internet
 access,
website,
 and 
business 
software
 or 
data.
– Marketing Services
---
Training for Small Business Owners:
The HAB Expo has been providing training for local Haitian American Businesses
Support Our Work.